MAP UPDATE FOR UCONNECT® 8.4A (RA3) OR 8.4AN (RA4) NAVIGATION SYSTEMS
IMPORTANT NOTICE:
- Please ensure that you see a NAV button on the home screen of your radio before proceeding. If you do not have NAV on your Uconnect system you should not continue.
- Uconnect 8.4A (RA3) systems that did not come with Navigation at purchase, can activate it by clicking here, or visit your local FCA Dealership.
Section 1: Updating your Uconnect Software
The Uconnect Software MUST be updated prior to purchasing/installing your map update or the installation will fail.
NOTE: This is a software update, not the map update. Your vehicle may have already received this software update – you can confirm at the link below.
To update your software, have your VIN ready:
Visit this website to check if your system needs a software update: https://www.driveuconnect.com/support/software-update.html
If an update is required, follow the instructions first, BEFORE purchasing your map update.
If you see this screen, you can proceed with purchasing a map update (you will not need to update your software):

Section 2: Purchasing Your Map Update:
Follow instructions below to determine which navigation system you have. Please ensure you select the correct system or you will receive the wrong map update product and could damage your system:
While in your vehicle with the key, turn the ignition to the RUN/ON position. Turn the Uconnect touchscreen ON
Open Settings Menu
Select the Settings button
Scroll down and select System Information option at the bottom of the list
In the 'Map Database' line - look for your system code. It is either VP3 or VP4:

If you have a VP3 System, as shown in Option 1, click on the 'View Product' button below to purchase a map update
If you have a VP4 System, as shown in Option 2, click on 'View Product' button below to purchase a map update
Option 1 (VP3)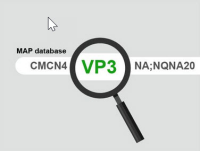 View Product
Option 2 (VP4)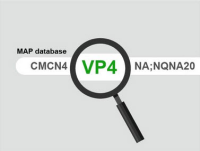 View Product